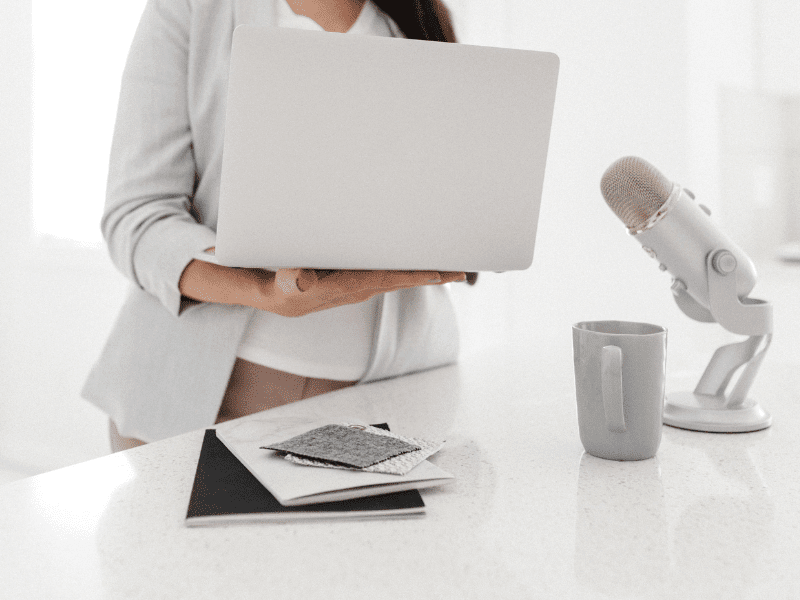 How To Use Pinterest for Your Blog
Tune in and learn how to use Pinterest for your blog. Whether you're a seasoned blogger or just starting on this thrilling adventure, harnessing the power of Pinterest can significantly enhance your online presence, drive more traffic to your website, and connect you with an expansive and engaged audience.
[This post contains affiliate links which means we may receive a commission, but none of the prices have been increased to compensate us.]
In this blog post, we'll dive into using Pinterest strategically to promote your blog, leveraging its unique features to skyrocket your content's visibility and impact. From crafting captivating visuals to understanding the mechanics of pinning, we'll explore invaluable tips and tricks to help you stand out in the digital landscape.
Pinterest isn't just another social media platform; it's a visual discovery engine where ideas and inspiration flow freely. It boasts over 400 million active users monthly, making it an absolute goldmine for bloggers seeking to amplify their reach and leave a lasting impression on their target audience. If you're ready to embark on a journey that could transform your blogging experience, stick with us as we unravel the secrets of using Pinterest to its fullest potential.
Watch: Master Pinterest for your Blog
You can also listen to the podcast further down in our blog.
Pinterest is a Major Player in Traffic Referrals for Bloggers
Pinterest is a major player in traffic referrals for bloggers. Do you feel confident using Pinterest to promote your blog effectively? This episode answers the questions that bloggers like you have about Pinterest and how to use it to promote your blog effectively.
We discuss the major dos and don'ts and strategies to stay in the good graces of your followers with Pinterest expert Cynthia Sanchez of Oh So Pinteresting.
Did You Know?
Pinterest has more than 150 million monthly active users.
72% of Pinners use Pinterest to decide what to buy offline.
67% of Pinners are under 40 years old.
Over 5% of all referral traffic to websites comes from Pinterest.
Pinterest said 80% of its users access Pinterest through a mobile device.
93% of active pinners said they use Pinterest to plan for purchases, and 87% said they've purchased something because of Pinterest.
Getting the Most out of Pinterest For Your Blog:
When it comes to getting the most out of Pinterest, there's a lot to know!
Colors
Size
Layout
Text
Links
How/When to Post
Using Boards
Organizing
Listen as Cynthia educates our friendly webmaster co-host, Randy Wilson, on starting his Pinterest campaign.
3 Key Points in this Episode:
Don't spam your followers. Space out your pins so they are not scrolling through 30 of your latest ones.
If you are posting a series, use different images. Avoid simply pinning your logo for all your pictures or the same static image for a several-part series.
Pin your post to several of your relative boards. Just don't pin them all in a row! Remember, some people will not follow all your boards; you would hate for them to miss your latest post of genius.
All this and so much more in the episode below!
Listen in to How To Use Pinterest for Your Blog
Learn How to Use Pinterest for Your Blog Immediately
Pinterest Traffic Booster Course
Imagine doubling your traffic in 30 days just by implementing specific strategies on Pinterest! You can now with this online course –
Don't Forget:
We Want to Hear From You
Did you pick up some tips from our podcast? Are you currently using Pinterest in conjunction with your blog? Did we leave anything out? Let us know in the comments. We'd love to hear from you.
Loved This?
You can catch this episode on iTunes at "Master Pinterest for Your Blog." If you enjoyed this podcast, leave us a great review, share it with a friend, check out all our episodes, and subscribe to our podcast "Eat, Sleep, Blog Repeat."
Since you enjoyed this blog post, you'll also enjoy the rest of the "Eat, Sleep, Blog, Repeat" blog posts.