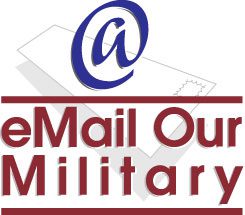 Thanks For All The Support
Not only do we often say thanks for all the support but we also have the honor of hearing it as well. Here are a few of the mentions we recently received. Thank you one and all!

If you've been searching for a way to support our troops easily, you've found it! Participate in one of our many projects, register with eMOM, and sign up to eMail/Mail our military one-on-one.