The last couple of weekends the weather has been in our favor, so I have been on the hunt for easy-peasy day trips for my family. Recently, a super mom shared with me a local hiking trail treasure that I had no idea was right outside my backdoor.  All I needed were my best sneakers, fav water bottle & a couple of adventurous kids.  Check, check & check!  I packed up my family of 5 and we headed to Raven Rock State Park in Lillington, NC.  Raven Rock sits on the bank of the Cape Fear River and covers about 4, 694 acres and has a number of family-friendly trails to explore.
It took us about 40 minutes to get Raven Rock….in kid talk that would be the halfway point through the movie, Ratatouille.  (This was the movie they were watching in the back seat so Mommy & Daddy could get have quiet time.)  Upon approaching the park we drove down a long narrow road flanked by green fields of farmland.  The excitement already started brewing in the backseat of the van because the munchkins didn't know if they were going to a farm or a park.  Hee, hee!  Don't you love it when you can create happy confusion amongst the kids!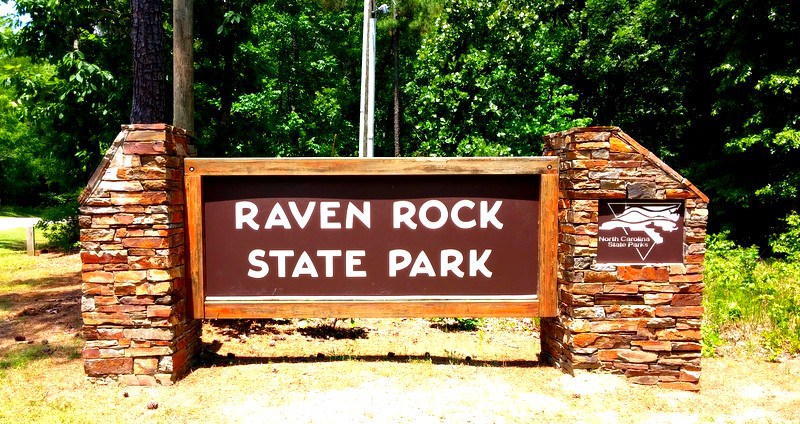 Now, before you hit the trail you have to visit the welcome center.  We were greeted by a nice lady at the front desk and even had an opportunity to chat with the Park Ranger. This was important for my little guy because he had never met a ranger and was trying to figure out if he was a police officer or  S.W.A.T. …..ugh, boys! The Ranger told my kiddos about each trail and which would best suit them.  He also gave us a Junior Ranger packet where kids can do activities & take notes during their hiking adventures.  If you have very curious kids and the time the Park Ranger also provides a children's hiking kit. The kit has more hands activities and scavenger hunts that you and your family can enjoy on the hike.  Since we were doing the Raven Rock Loop Trail for the first time I left the kit for our next adventure back.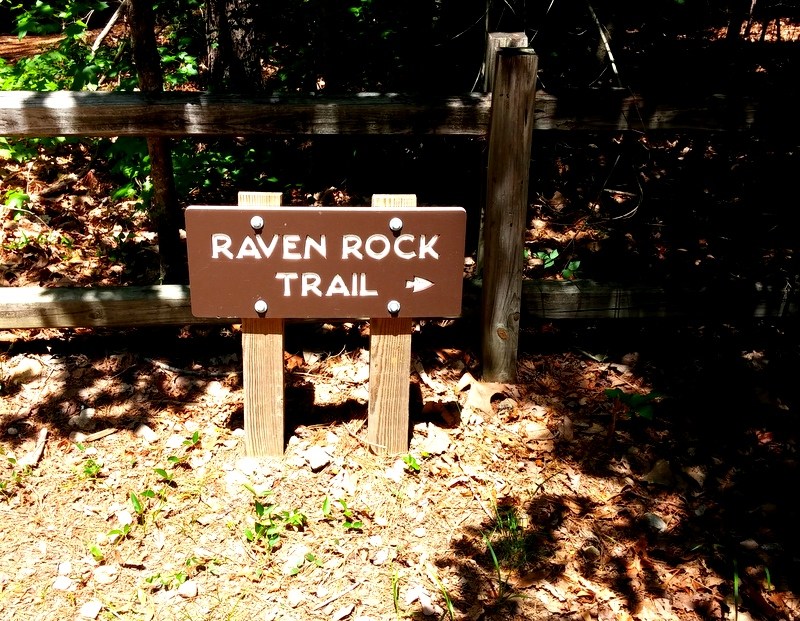 Raven Rock Loop Trail is about a 2-mile "hardwood" loop.  Now my family is new to hiking, but we love the outdoors.  However, I will have to share that this trail did give us a workout & really allowed us to keep our brains in check.  There were so many turns, embedded steps and roots that you had to watch where you were going.  This made the trail even more fun because whoever was leading our pack could give us the heads up when the trail changed a bit.
---
About Tiffani
Hi, there! I'm Tiffani, a SAHM to 3 lovely kiddos and a wife to a super Hubby. I'm blessed to be surrounded by people who inspire me to grow as a Mom, wife & friend. I love simple DIYs, planner/stationery goodies and all things creative & fun. Stay for a bit & let's see what we can do to inspire each other! Welcome to A.I.M. (All Inspired Mom)!