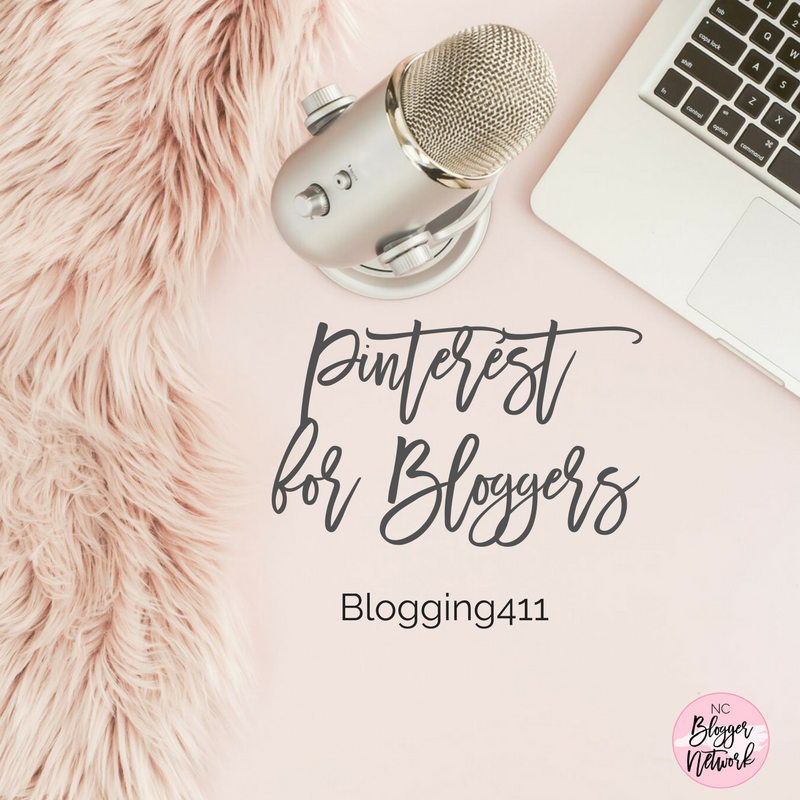 Pinterest is a major player in traffic referral for bloggers.  In fact, some blogs have been made by this social media platform. Do you know how to use Pinterest effectively to promote your blog? We'll be discussing Pinterest for bloggers in this episode of Blogging411.
When it comes to getting the most out of Pinterest there is a lot to know:
Colors
Size
Layout
Text
Links
How/When to Post
Using Boards
Organizing
There is even the brand new messenger feature announced last week!  So much to know, so be prepared to learn in this week's edition of Blogging411.
Pinterest for Bloggers
Join Nikol Murphy, Randy Brown and Allison Carter as we host a very special guest, Cynthia Sanchez of Oh So Pinteresting, to talk about the common mistakes most bloggers make and special tips on how to use Pinterest the right way.
As always, Blogging411 goes live on Wednesdays at 8pm EST.  We'll take your comments, answers your questions, and dispense some knowledge…all in 30 minutes!
If you want to catch all past episodes, they can be viewed on our Blogging411 page.
DISCLAIMER: The views, information, or opinions expressed during our Blogging411 series are solely those of the individuals involved and do not necessarily represent those of NC Blogger Network and its employees.Blogging411 on YouTube
Be sure to subscribe to our YouTube channel and check out Blogging411 for all the latest episodes. We cover a variety of topics like SEO, Blogging Myths, Google+, Pinterest, Effective Networking, and so much more.
If you're interested in being on our show, reach out and let us know. We'd love to hear from you.