By now, you've probably guessed that we went to Disney World, in Orlando, on our family vacation. It was a great way to celebrate Rex's 4th Birthday and a great getaway for all of us. We needed to take some time off and just have some fun as a family.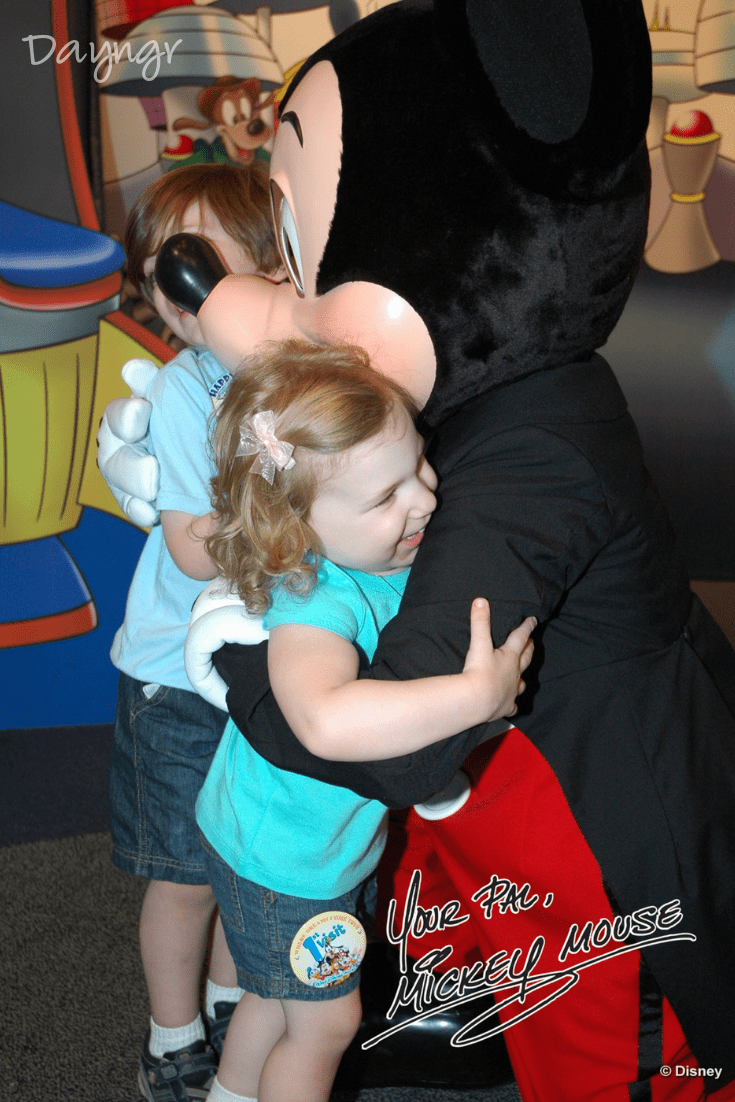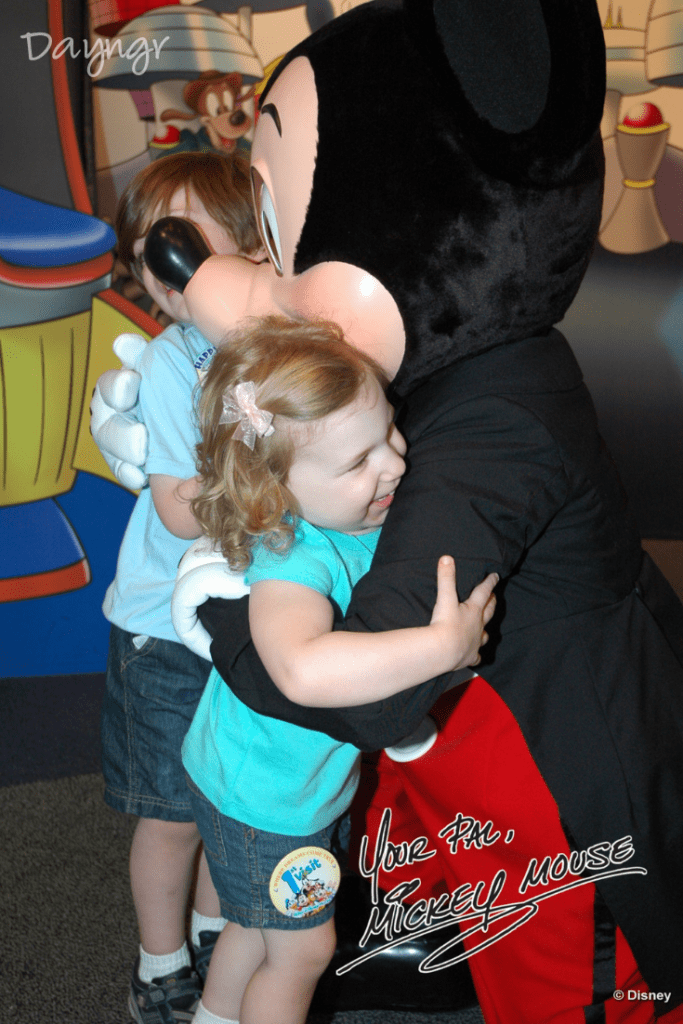 We had a fantastic time, hit the road on a Thursday, and went to EPCOT on Friday. The Dayngrous Duo had such a wonderful time. It was so much fun to look at the photos we took. It was their first at Disney World, and it showed on their faces. In most photos, they look awestruck, like they're in total shock and disbelief at what they're seeing. It was funny. By the second and third days, though, they were really getting the hang of the magical, wonderful place, and they loved it.
Visiting EPCOT
At EPCOT, Rex was picked from the audience to participate in one of the presentations. What a little ham! It was for Kodak, and they were spotlighting their digital cameras and printers. They dressed him up like a little scientist, and he had to look at the camera and say, "One, two, three – AHA!" and they would snap a photo of him with the giant camera. It was a big hit. Below are the photos we took, and the final one is the shot from Kodak's giant digital camera. I love how the people in the back are all doing it too! What a wonderful first trip to the Magic Kingdom and EPCOT, and an incredible birthday that I have no doubt will be remembered forever.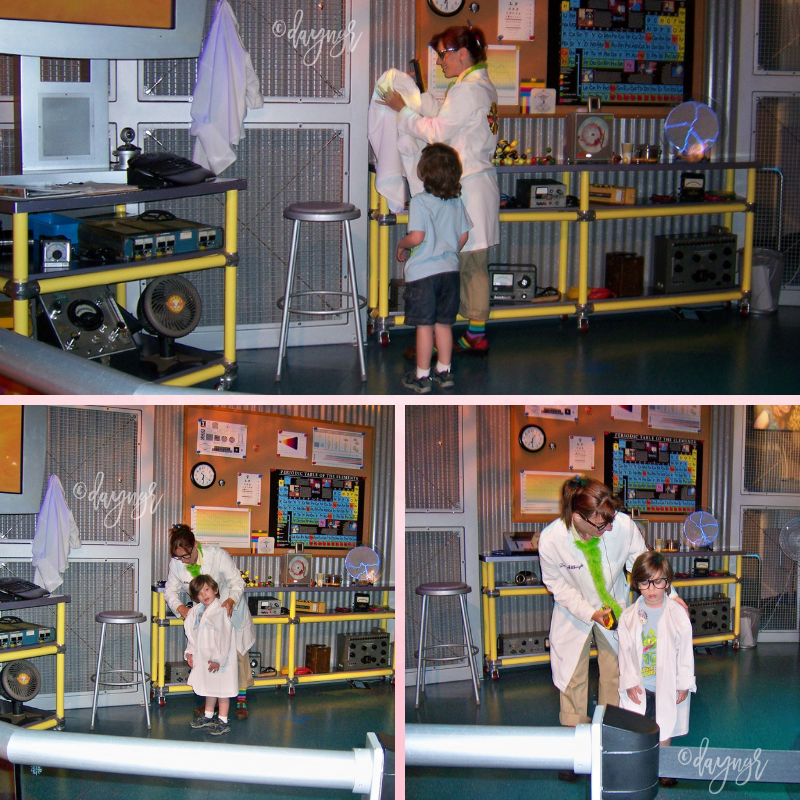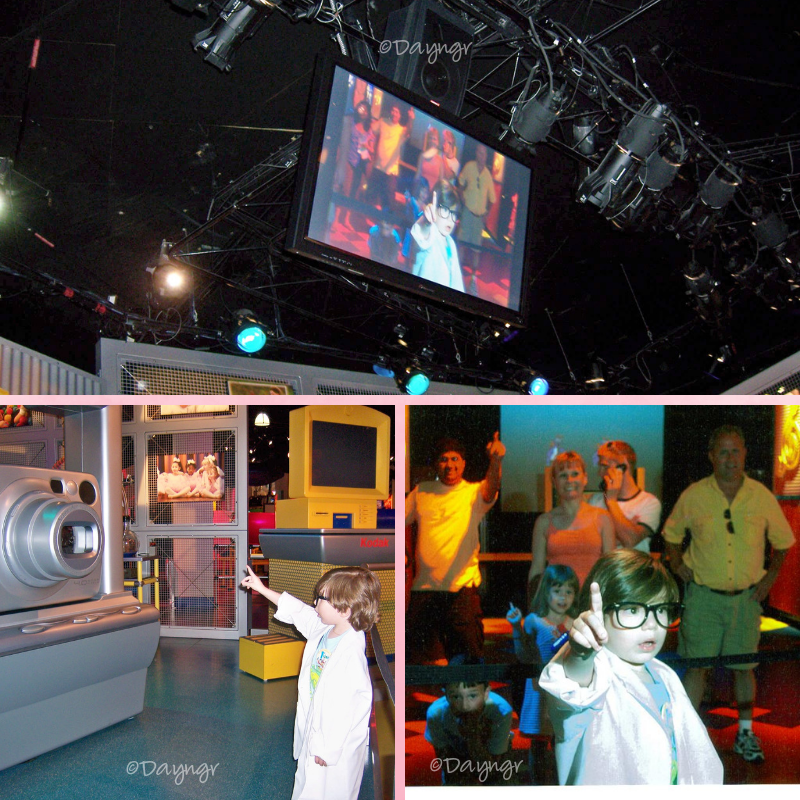 The Kids' Disney WORLD Favorites
Bella's favorite thing to see at "The Disney" was Cinderella's Castle. Every time she sees it at the beginning of a Disney movie, she recognizes it and gets so happy and exclaims with glee, "Cinderella's Castle," in her best big girl talk.
Rex's favorite was driving the race cars at Tomorrowland's Indy Speedway. He got the biggest kick out of it since he adores the movie "Cars" and lately, all he talks about is race cars. He was thrilled to be able to drive the race cars and go around and around. What fun!
It was Mr. Right's 1st trip to Disney too, so his favorite thing to say was, "Amazing, just amazing." He liked EPCOT the best.
One of my favorite memories is Rex calling it "The Disney," not Disney but THE Disney. It still cracks me up when he says it. However, my all-time favorite was watching their faces when they saw EPCOT's fireworks at night. I especially enjoyed watching their faces and their expressions of amazement and awe. It was so much more than any fireworks show could ever be.
Big MOM Emotions
It was a mixture of emotions for me to be at Disney with my children, see them experiencing it for the first time, and think about how my parents must have had such a similar experience with me. I was melancholy and misty more than a few times wishing they could have shared the magic with us – wishing they could have at least shared in the memories when we returned home.
Along with tinges of sadness were tons of smiles and so much joy. Joy, knowing that I shared the same Disney with my parents, I was now sharing with their grandchildren and making such wonderful and happy memories. Hopefully, they will walk down the same streets with their children laughing and singing and having a fantastic time, and maybe if I'm lucky, I'll get to be there, too.
Have you taken your kids to Disney? What was that experience like for you?