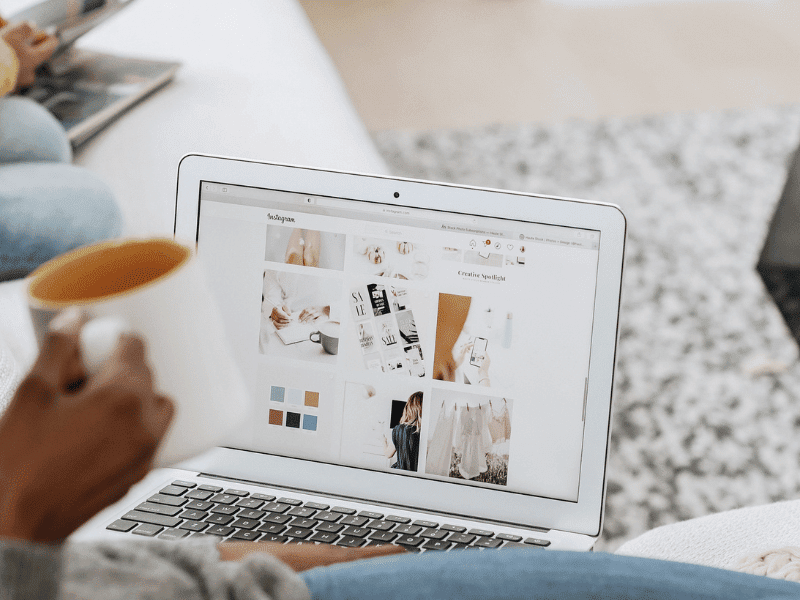 North Carolina Instagram Accounts I Love
I've been in love with Instagram lately. Because I'm such a big fan, I'm sharing a few of my favorite finds with you in a new series where I spotlight some of the great North Carolina Instagram accounts I've found. These IGers have an eye for photography and have a carefully curated Instagram feed. You'll love checking them out and following along with them – and as I mentioned, they're all North Carolina-based.
North Carolina IGers Have Got It Going On!
I'll do my best to share a handful of my favorite finds each month. I hope this new series will introduce you to new faces and places throughout my beloved North Carolina. I hope you'll enjoy them as much as I do.
It's all about supporting each other (and small businesses) across this great state, so please consider swinging by and following along with them or, at the very least, adding your thoughts to the comments on their photos or giving them a like! If you happen to head over and follow along with them, give them a great big hello and let them know you found them through the @NCBloggerNetwork!
Here are 5 North Carolina Instagram Accounts I Love
(In no particular order)
1) Ginny Williams – Charlotte/Raleigh, NC – Living life at Lake Norman. Photographer and Blogger ~ Contributing Photographer at Cary Living & Midtown Magazines
2) Crystal Thornton – Explore. Dream. Discover. Crystal Coast, NC
3) Liz Goodman/The Restless Wild – Every adventure has a story. Adventure writer Outdoor photographer Durham, NC Runner. Hiker. Climber. Oiselle Volée
4) The Mast Farm Inn – The Mast Farm Inn is a world-renowned historic North Carolina Country Inn & Restaurant in the Valle Crucis Historical District of Watauga County, NC. www.themastfarminn.com
5) Jennings Wright – I'm a baker, hotel owner (Nicaragua), non-profit owner (Uganda), life coach, writer, traveler, wife, mom, boater living in NC. Crazy life!
North Carolina Instagram Accounts
I hope you enjoyed this edition of the North Carolina Instagram accounts I absolutely love. Do you have a favorite North Carolina-based Instagram account you think I should spotlight? Let me know in the comments below. I'd love to check them out.
Don't miss the rest of the NC Blogger Network posts I share. You can also find and follow along with the NC Blogger Network on Instagram! I'd love to connect and have you in our community.