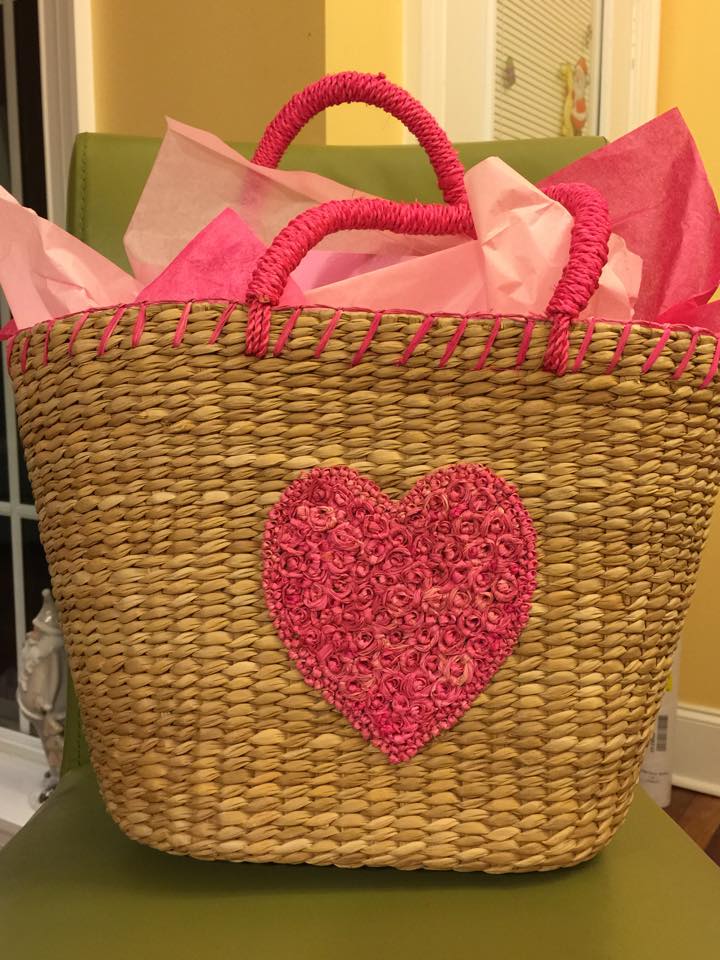 One of the fun things I'd like to do more of for our members is host exclusive giveaways. I want to make sure you feel valued as a member and that your membership brings you some value.
Exclusive Members Only Giveaway
Pink Rosebud Heart Sea Grass Tote with Pink Fabric Lining 12.5″ x 6″ x 9″
Bring a little love wherever you go with this darling sea grass woven tote. Handcrafted by artisans, no two are alike. It's eco-friendly and has a pink fabric-lined interior with two pockets. Fill it with chocolates and goodies to make a delightful gift for a loved one!
Barnes & Noble Exclusive, Handcrafted by artisans from natural sea grass, 6.5"
We're giving away this cute purse to one of our NCBN members. Want to enter for a chance to win? Drop a comment below using Rafflecopter. That's it! Nothing else is required. We just want to show our appreciation to you for being a part of our community and network.
Gentlemen, if this purse isn't your thing, don't fret. We'll have plenty of other great giveaways soon!
More Giveaways Coming Soon 
In addition to education, mini-conferences and networking events, we're looking  forward to having a few more great giveaways. Some of the items we're planning to raffle off will be social media and digital marketing books, and gift cards! I'm sure we'll come up with some other clever goodies, to share with you too. You never know what we have up our sleeve.
What Would You like to See
We are always interested in hearing how NCBN can better serve our community. What are we missing that you'd like to see? What are we doing right that you'd like to see more of? Your feedback is important and we'd love to hear from you. If you've got a little something on your mind, or you'd like to play a bigger part in the NCBN ecosystem, please reach out to us today and let's discuss it.
Until then, Happy Blogging!
---
Terms & Conditions: Only one entry per member. This giveaway is open until midnight, September 20, 2015.  The winners will be chosen at random.