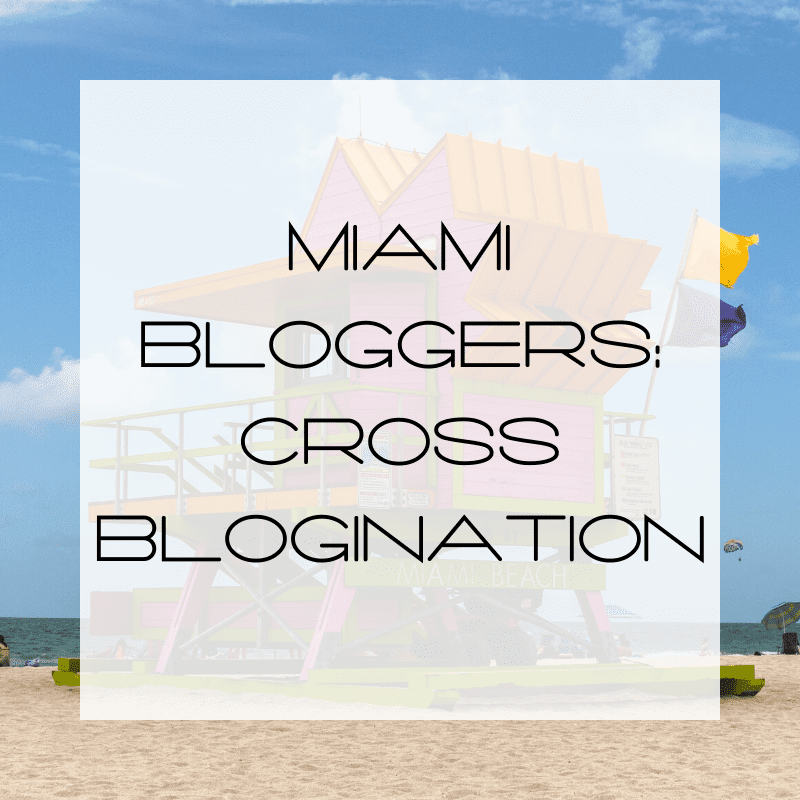 Calling all Miami bloggers! In the past month, we've been working on creating more of a "blogging community" here in Miami. Today I'd like to announce the first-ever Miami Cross Blogination! On September 19, several Miami bloggers will do a bit of a switch-a-roo. Each blog will feature a post written by another blogger in the group. The post will be related to the blog on which it will be featured. It's basically going to be a fun, silly day in which we can use our blogs to create a bit of confusion, mischief, or maybe just great new content by a guest blogger!
Who's Participating
Blogs on board so far (please click at your own risk, some blogs go beyond the PG-13 rating that we have here on gM): Critical Miami, greenerMIAMI, Miami Vegan, Stuck on the Palmetto, A Mom, A Blog, and a Life in Between, Transit Miami, "Klotz" as in "Blood", Fanless, 26th Parallel, Urban Paradise, Hidden City, Freckle Face Girl, Miami Beach 411 (new!), Sex and the Beach, The Snap-Crackle-Pop-odopoulus Family (new!), Life in the DayngrZone (new!).
Register to Participate
If you are a Miami based blogger and are interested, please comment at greenerMiami or email [greenermiami@gmail.com] and we'll get you on the list. Deadline to sign-up is Sunday, September 10, 2006.