1. How long have you been blogging?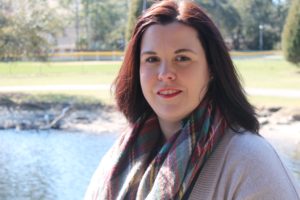 I've been blogging since February of 2013, so I just hit my 2 year blogiversary! Yay!
2. What do you blog about?
I blog mostly about DIY projects and crafts. I also blog about organization while at home and traveling. Since becoming diagnosed as gluten intolerant, I've started sharing some food related posts and recipes, as well.
3. Why did you start blogging?
After getting my degree in Interior Design in 2010, I started working for an interior designer in the area. The work was stressful (to say the least) and the hours were not so great. So, I decided to do some Interior Design work on my own, and a blog became a natural extension of that work. It's become a great creative outlet!
4. What is your FAVORITE post you've ever written (you can pick 2)?
My two favorite projects were the outdoor bar cart I did last summer and the re-do of our master bedroom headboard.
5. What blog do you love?
Wow. It's hard to pick just one. My favorite blog right now is Shanty 2 Chic! The furniture and home décor items those girls build is inspiring! And, I love their hashtag — #buildlikeagirl!
6. What is your biggest piece of advice for other bloggers?
A favorite quote that I keep in my planner is "Don't compare your beginning to someone else's middle." Every time I find myself comparing my numbers, whether it be Facebook followers or weekly page views, it just reminds me that everyone started out small. That would be my biggest advice to other bloggers. Don't stress. Love what you do, and it will show. People will find you if you keep putting out great content.
7. What are you looking forward to for you as a blogger in the upcoming months (conferences, big blog release, book release, publishing, community, redesign, new content, etc)?
This year, I am really looking forward to getting serious about building my blog and getting more involved in the blogging community. I'm hoping that becoming a member of the NC Blogger Network will be a first step in that direction!
Where can we find you on the web?
Website: http://www.brassandwhatnots.com
Facebook: https://www.facebook.com/BrassandWhatnots
Twitter: https://twitter.com/BrassandWhatnot
Google+: https://plus.google.com/+BrassandwhatnotsBlog/
Instagram: http://instagram.com/brassandwhatnots
Pinterest: https://www.pinterest.com/brassandwhatnot/
YouTube: https://www.youtube.com/BrassandWhatnots