by Pam
I'm A Celiac
imaceliac.com
@imaceliac
Traveling Gluten Free is always a challenge whether you are an hour from home or ten hours.  This past weekend Hubby and I ran away to Chapel Hill, NC for 24 hours of kid-free, "us time".  It was wonderful!  With 3 young kids it can be so hard to find time to just be together.  It actually took 4 people working in 3 different shifts just to cover the kids while we were gone.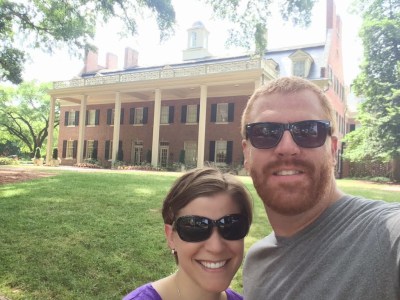 We started with lunch at Margaret's Cantina.  They have a pretty big menu and the Gluten Free items are clearly marked.  The highlight for us were the tortillas chips and the Mexican sampler.  For my main dish I ordered a side salad since I knew I'd eat as many chips as I could.  Hubby order the Sopa Seca Picosa or spicy lasagna.  It was interesting, we've never had Mexican Lasagna before.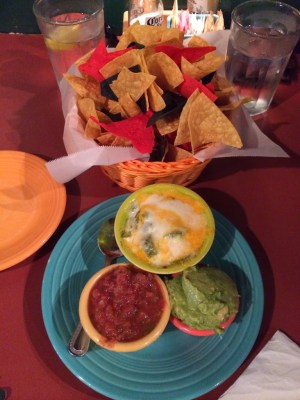 After lunch we checked into our hotel, The Carolina Inn.  It is an adorable boutique inn right in the center of everything.  After watching some of the World Cup we headed over to the local movie theater.  I asked the manager tons of questions and determined the popcorn was safe as long as stayed away from the butter.
For dinner we just wanted something easy that we could take back to the hotel and just relax.  We grabbed some Gluten Free pizza from Mellow Mushroom and were good to go.  I ordered the House pizza that is loaded with goodies including bacon!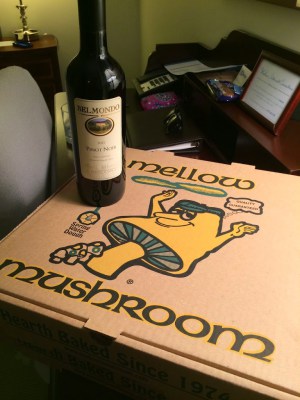 Pam has Celiac Disease and lives a Gluten Free lifestyle. She's a Pastor's wife and working mom to three young kiddos.