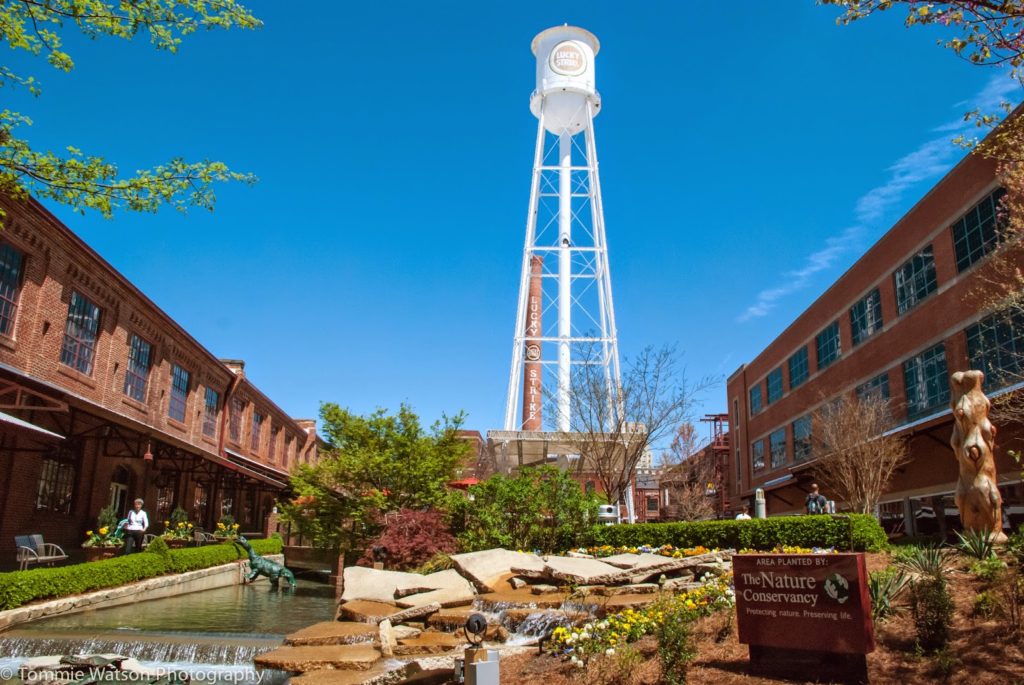 Photo: Tommie Watson Photography
When fellow North Carolina blogger, Susannah, from Feast & West, asked if I would contribute a travel guide to Durham, I immediately said yes!
Along with the many great restaurants, local shops, museums and parks in Durham, it also has a very strong sense of community. People who live in Durham are proud of their city, they are involved, and they are always working to make it better in different ways.
Once I started writing my guide to Durham, I quickly realized I could go on forever! I decided to focus mostly on downtown Durham and the nearby areas of Ninth Street, Duke, etc. I've lived here for several years and still haven't tried every restaurant or visited every attraction. That's what I love about living here…Durham isn't an overwhelming or busy city, yet there is plenty to do!
I hope both locals and visitors enjoy reading the guide I put together with photos of the great Bull City.