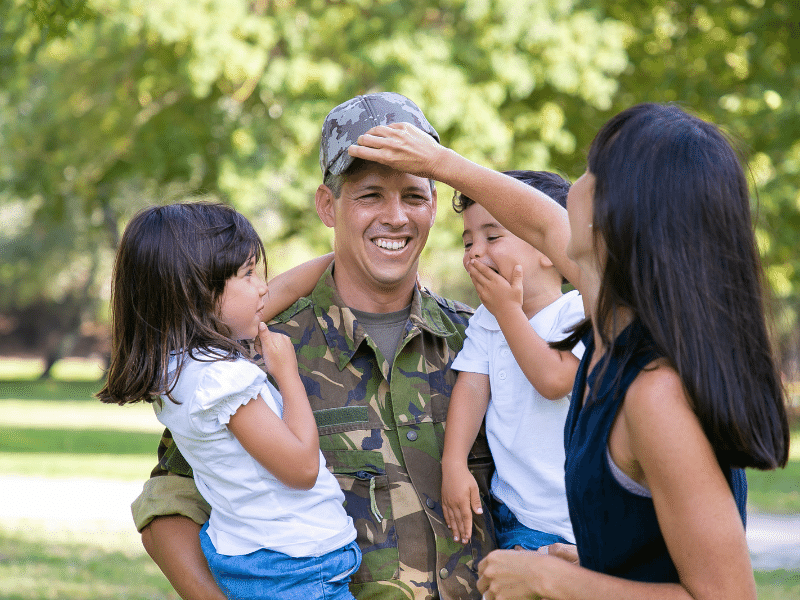 Baby Memories, Milestones, and Our Military
I was living in Virginia when my son was born, and I was in a new city with only a few friends and no family nearby. I had no support system. To make things even more complicated, my husband shipped out exactly one week after our son was born. I was all alone, and he was missing all those fantastic firsts that every parent should be a part of. It would have been great to have some way to share feeding times, schedules, memories, and milestones in a more organized way. That was then.
I met Aruni, a mom and great lady, who founded BabbleSoft, and after a few conversations, we knew we just had to work together. Her company had great applications, and we had military families in need.
Now, through BabbleSoft, military families have fantastic tools at their fingertips. BabbleSoft's Baby Insights helps caregivers keep track of baby's breast & bottle feeding, sleep periods, diaper changes, medicine doses, immunization records, and mom's breastfeeding, pumping, and medicine intake. Having important information stored in one location makes communication between parents, their nanny, babysitters, grandparents, or doctors seamless and reliable and gives new parents insight into their baby's patterns to help with crucial baby care decisions.
Babble Soft's Baby Say Cheese lets you create an incredible online baby's first-year photo album with milestones such as 'first crawl, first smile, first word' and a family tree you can share with friends and family. You can even send fun, cute picture postcards of your baby's milestones to anyone with an email address!
I'm pleased we're again teaming up with another great company, Babble Soft, to make life a little easier for our military service members and their families. Though these options weren't available to me when my children were born, you can take advantage of these great services or share them with someone you know who just had a baby!
Active duty service members should contact our member services coordinator for the discount code to claim their FREE membership. eMail Our Military members interested in trying Babble Soft applications or purchasing one for a friend or family member will receive a 20% discount. Please get in touch with our member services coordinator for the discount code you'll need.
We hope you'll enjoy these services, and we hope that you have a very safe and happy Memorial Day weekend.
You can view the press release on our site, on PR Web, and the entrepreMusings' blog as well.
Here's what others have had to say: