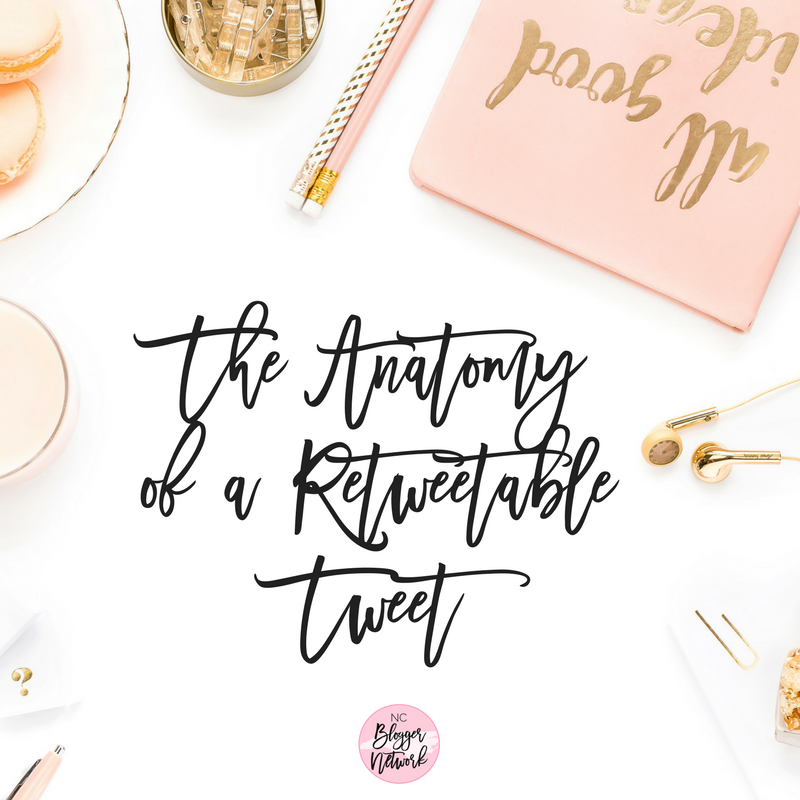 Have you ever thought about the anatomy of a retweetable tweet?
Total character length allowed: 140
(minus)  Total character length for a handle: 15
(minus)  Total added characters when retweeting: 3
(minus)   Minimum characters for a comment: 6 
(equals)   Maximum character length of a retweetable tweet: 116
If you stick to the following guidelines your tweets will be retweeted more…
The easier you make it to retweet your content, the more retweets you will receive.  A large number of Twitter users are on mobile. They are taking a few seconds to engage in a conversation and want to move on quickly. If they need to re-craft your tweet, they won't share it. Keep your tweets simple. Convey 1 thought per tweet. Provide one link per tweet. Try to use only one hashtag or two short ones.  People retweet single thoughts that are easily conveyed.
Our rule of thumb is to leave 24 characters available for retweet space. Most people use all 15 characters for their Twitter handle. Once you retweet, 3 characters are automatically added. Plan for a 15 character handle and 3 character retweet indication. We save at least 6 characters for a one-word comment and there you have it, 24 characters taken up just to retweet!  Knowing the numbers will help you when you are tweeting on a mobile device. Depending on the app you use, it may show you a count of characters you have used or how many you have left.
So there you have it! A break down of how I qualify a tweet as retweetable.
Love this post?
Read all our posts on social media tips. Enjoy!
---
About Us
NC Blogger Network provides a positive, inspiring, supportive community for bloggers to get education, resources and the tips you need all in one place – plus the opportunity to work with brands