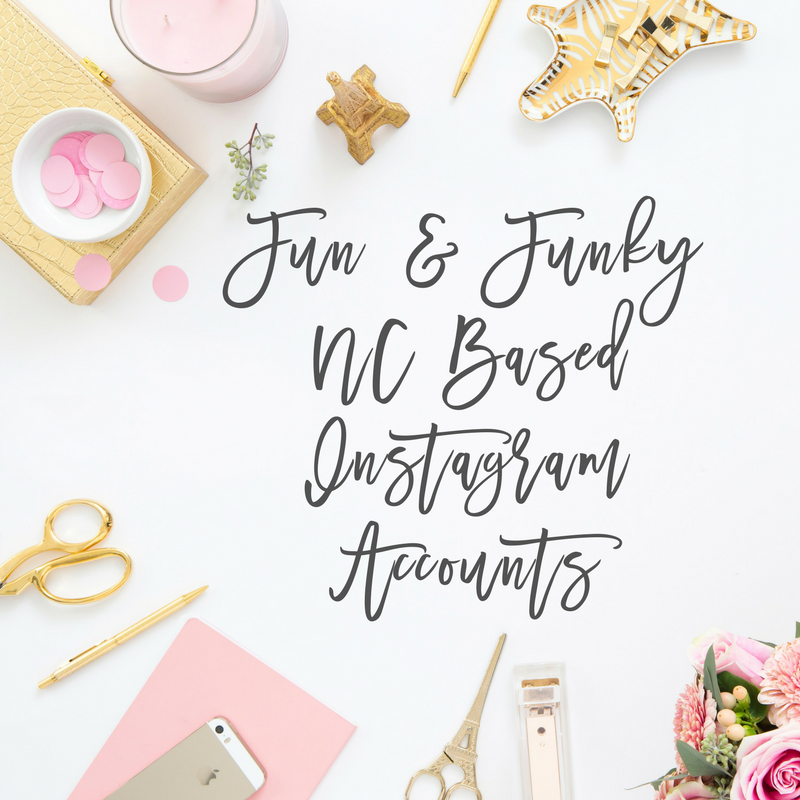 We absolutely love Instagram! Bet you do, too. And because we're such big fans, we thought it would be a fun idea to share some of our favorite finds with you in a new series where we spotlight some of the great North Carolina-based Instagram accounts we've found. These IGers are fun, funky, and fabulous to follow along with – best part, they're all NC-based.
Sharing Our Favorite NC Based Instagram Finds
Each week we'll do our best to share a handful of our favorite finds. We hope this new series will introduce you to some new faces, and places throughout our beloved North Carolina. We hope you'll enjoy them as much as we do.
It's all about supporting each other (and small businesses) across this great state, so please consider swinging by and follow along with them or at the very least, adding your thoughts to the comments on their photos or giving them a like! If you happen to head over and follow along with them, give them a great big hello from us, @NCBloggerNetwork!
Fun, Funky, and Fabulous Instagrammers in NC
Here they are, in no particular order –
@OakNShield – 174 posts, 658 followers, 609 following – Handmade kids toys to encourage play and kickstart imagination. Living life by the ocean with two littles.
@EastCoastNC – 300 posts, 614 followers, 348 following – Spotlighting the beauty of NC's East Coast! Follow us for where to go, what to see and what to do @ North Carolina's East Coast. Use #ecnc for a reshare.
@TheGrayCottage – 914 posts, 5,579 followers, 1,041 following – Believer. Wife. Design optimist. Random blogger.
@TheOuterBanksNC – 555 posts, 32.7k followers, 192 following – The Outer Banks of North Carolina, also called #OBX, is a cool family beach adventure destination on the East Coast. A chain of four islands.
@BeachTownBakery – 128 posts, 208 followers, 85 following – We specialize in gluten-free baked goods & snacks. We want to make eating and living healthy easier for everybody, and a little more enjoyable, too.
NC Based Instagram Accounts
Do you have a favorite, North Carolina-based, Instagram account you think we should spotlight? Let us know in the comments below! We'd love to check them out. Also, if you're in NC and you use Instagram, be sure to tag your photos with #igersnc so other NC-based users can discover your photos!