Looking for some basics to get you started with blogging? Today, we're bringing you 4 steps to blogging to help you on your way!
4 Steps to Blogging
Four years ago, I ventured into the world of blogging. I was looking for an outlet for my writing while staying at home with my kids, but I quickly learned that blogging is more than writing. It's a virtual business of social media sharing, promoting posts, branding and connecting with other bloggers and businesses. Before you get overwhelmed by all the aspects of blogging, let's start with the basics. (affiliate link are used in this post, see disclaimer/disclosure for more details).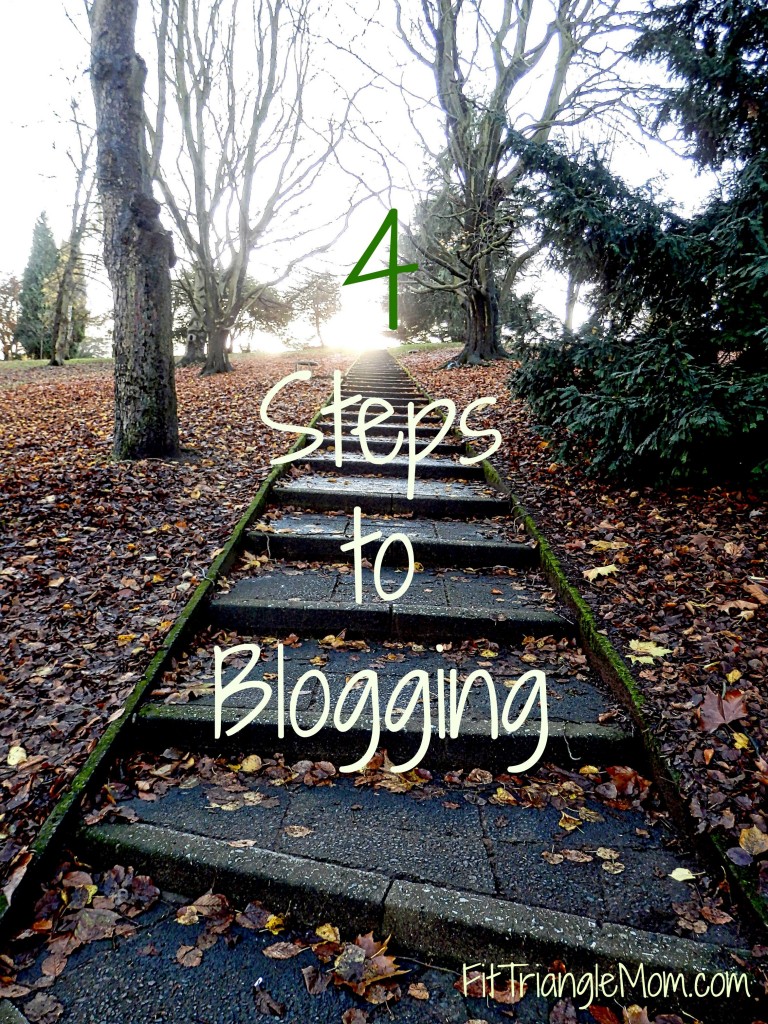 Find a group of local bloggers. Support and continued education are very beneficial for new and seasoned bloggers.
There are many blogger groups on Facebook. Do a search and find one near you. If you are in North Carolina, the NC Blogger's Network is an excellent group and resource and they provide both continuing education and support.
Blog about your passions. When I first started blogging, I wrote about frugal finds and savings. I ended up switching gears and blogging about my true passions- fitness, family, and faith. It's easier blogging about something you love.
Purchase a domain name. A unique and catchy name makes for easier navigation to your site plus strengthens your brand recognition. (Affiliate link) New Blog Hosting offers domain names for only $10/annually.  New Blog Hosting is NC owned and operated.
DO NOT BE INTIMIDATED by wordpress.org. I originally started my blog in Blogger than recently switched to wordpress.org, and I am so glad I did. It's easy to format and customize. Many plugins are free and the cost to self-host is priceless when you own your content and don't have to worry about being censored. My blog was easily imported to WordPress with the assistance of New Blog Hosting. New Blog Hosting imported my blog, set up my template and even redirected my former Blogger site for only $35/annually.
If you are still on the fence about self-hosting, read this post from Fabulous Blogging.
There's plenty more to blogging than these four steps, but this is only the beginning. Read the rest of the blog post over at Fit Triangle Mom.
---
About Rachel
fittrianglemom.com
@FitTriangleMom
Hey, I'm Rachel, the mom behind FitTriangleMom. I have 2 boys (6 & 3), and I've been married for 14 years to a fun-loving guy. Fitness and athletic activities have always been apart of my life, but the importance maintaining a healthy lifestyle became evident after having my boys. FitTriangleMom is about living in the Triangle (Raleigh-Durham, NC) being a fit mom, family activities, and my faith that gives me the strength to keep going each day. My goal is to encourage moms through my posts about exercising, motherhood challenges, mom-related book and product reviews, family activities, local places, and inspirational, faith-related posts.
---
About Us
NC Blogger Network is North Carolina's premier community for bloggers. We bring bloggers together for events, education, networking and paid opportunities working with relevant brands. Join today!