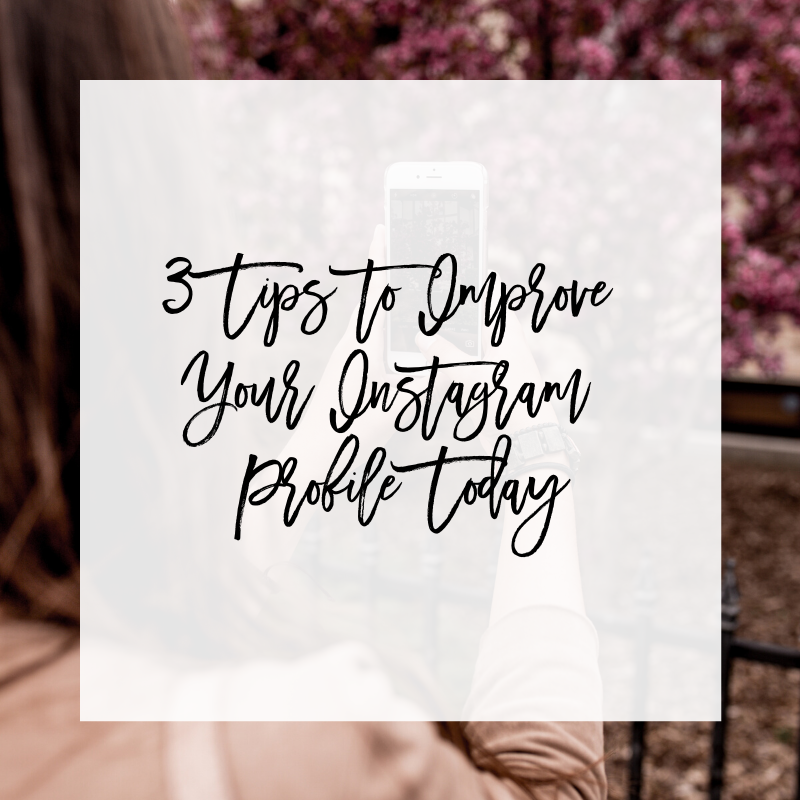 Instagram is all the rage. Everyone's on it and everyone loves it. It's one of the few social networks left where it's just plain fun to be there.
When you look at your Instagram account do you feel like it speaks to who you are? Does it represent you well? Even if you're comfortable with where you're at, there's always room for improvement. In this blog post, we're sharing 3 tips to improve your Instagram profile today.
3 Tips to Apply to Your Instagram Profile
1. Your IG Name and Your Username Can (and maybe should be) Different
The business name Southern Girls Getaway is too long for a username, so it's been shortened to 'southerngetaways', but the name on the account is the full business name 'Southern Girls Getaways'. Use this option so your followers will know exactly who you are!
BONUS TIP – It is ideal for all your shortened social media account usernames to match. For instance, On Twitter and IG, Stay at Home Rock Star's name is too long for both, so both handles are athomerockstar.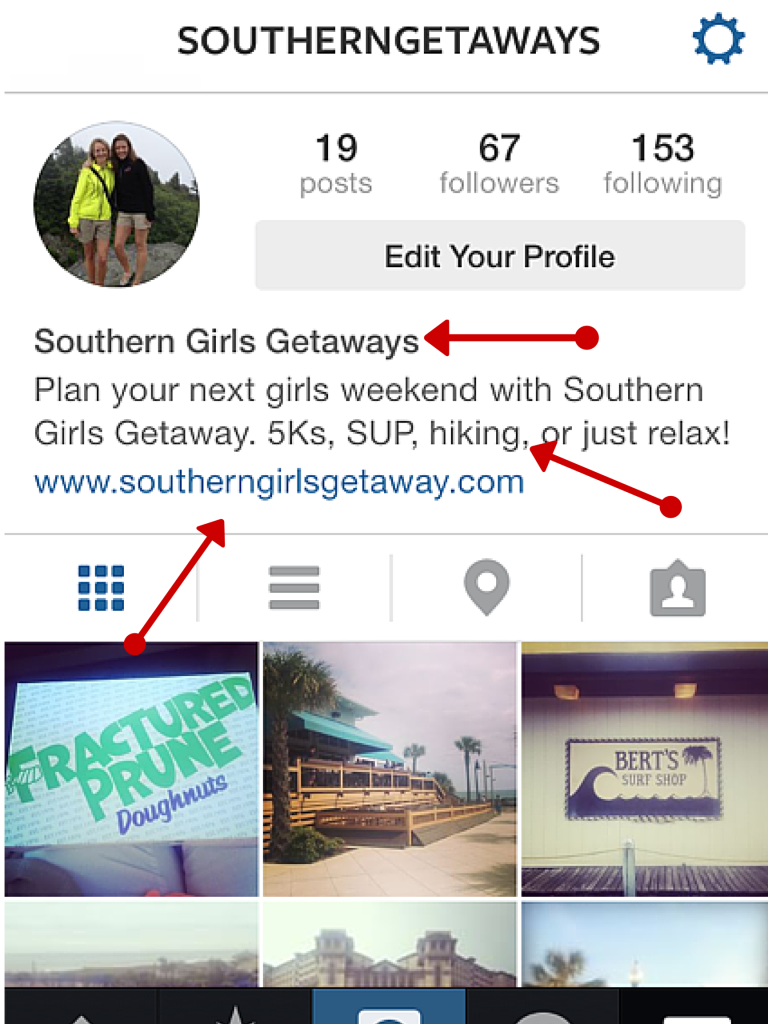 2. Give a Clear (but brief) Business Description
What and who are you? Does location matter? Is it clear that you coach, photograph, create, make, or sell xyz? Include a call to action here if appropriate, such as "subscribe" or "visit our site".
BONUS TIP – While you are there, add some keywords! I used some fun and trending keywords to southerngetaways such as 5K and SUP. What will people be searching to be able to come across your IG account?
3.  Avoid Dead Ends – Add Your Website Link
This is a simple one to overlook believe it or not. I often click on profiles to find out more about them and with a missing link, there's no opportunity to visit their website (or other social media platforms).
BONUS TIP – When you are building your Twitter following or say, your email list, change up that link and let your followers know. "Follow me on Twitter! Link in profile." Two clicks and they are there!
Love all things Instagram? Don't miss these featured Instagram posts. Be sure to grab all our tips, too!