The Extended Version
About Me
Hi, I'm Trish aka Dayngr. I'm a lifestyle blogger, content creator, and digital marketing strategist specializing in social media. I believe in intentional parenting, classical education, non-toxic living, and natural health. I'm a Jesus-follower, youth leader, work-at-home mom, and small business owner. (More info below)
I'm a homeschooling mom and I use Classical Conversations for our curriculum. I moved from Miami, FL., and now live along North Carolina's beautiful Crystal Coast. I start my days with gratitude, a daily devotion, pure essential oils – and of course, coffee, or hot tea. (I love both!)
If I'm being honest, my life is often a delicate balance of me embracing my inner Southern Belle while keeping my inner Miamian at bay. I'm still working on that. I love a good book. I have a weakness for killer desserts and I think roughing it is a hotel that doesn't put a chocolate on your pillow.
With the current state of 2020, you'll most often find me at home, but whenever I can, I jump in the car and just go. I love spontaneous adventures with my two teenagers, exploring and making memories.
The Cast of Characters
Rex – Fun-loving, kind-hearted, sometimes shy, and often silly, this teen video game enthusiast is always ready to make you laugh. He never likes to see anyone feeling down. His current favorite subjects are History and Science. He's a member of the National BETA Club and strives to make a difference in his community. His most recent project was working on a Free Little Library for his small town. A true animal lover, you can usually find him taking care of all the pets at home. He enjoys listening to music, playing basketball, Martial Arts, Instagram, and video games. He'd play all day if only his mom would allow it.
Bella – Caring, witty, sweet, loyal, and incredibly shy, this creative teen artist enjoys spending time painting on canvas, listening to music, drawing, watching TV, as well as spending time on Pinterest and Instagram. Passionate about the environment and sea life, don't be surprised if you see her doing her part to make planet Earth a little greener. Also a member of the National BETA Club, she takes pride in helping others in her local community and on the mission trips she takes with her church youth group. Currently, her favorite subject is Latin but she's looking forward to learning French as well. She's also a Martial Artist, video game enthusiast, and fashion trendsetter.
Wheats – Firstborn son, Marine. Musically inclined, entrepreneurial spirit. Sound engineer, videographer, and FPV drone pilot. Currently living his best life in PA.
About This Site
This site serves as both my lifestyle blog, Life in the DayngrZone, and my business site, DayngrZone Media. Life in the DayngrZone is a lifestyle website that shares my unfiltered, real-life experiences as a small-business owner, homeschool mom, digital content creator, and influencer – one adventure at a time. I blog about all things lifestyle like travel, family, food, and faith with a dash of small business tips. You'll find all those topics on the sidebar for your perusing.
I love my fellow boss babes and mompreneurs. So, it's only natural that my heart is in helping them through DayngrZone Media and you can read all about that by clicking here.
I'm PR friendly. My media kit is available upon request. You can also take a peek at some of my previous collaborations.
The DayngrZone Backstory
I started DayngrZone back in 1997 as a creative outlet to help me survive my soul-sucking corporate job in Miami. Along the way, I found a passion for blogging and sharing life's adventures as a single girl navigating life, to an accidental business owner, then to a domestically-challenged military wife.
And now, a savvy small business owner, digital content creator, social influencer, and mom, mostly parenting solo and striving for work/life balance while running my businesses and homeschooling my kids.
About NC Blogger Network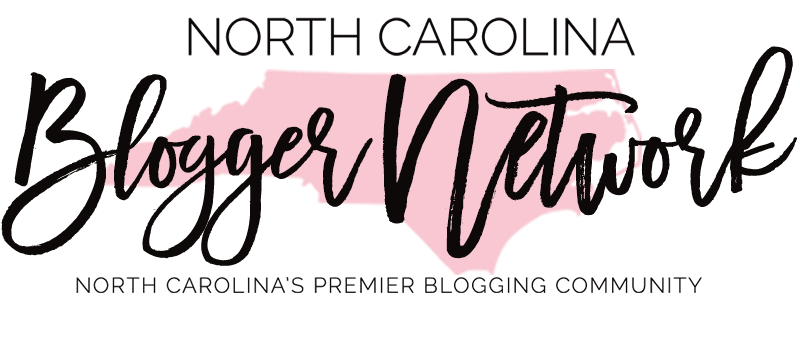 I'm also the CEO of the North Carolina Blogger Network, North Carolina's premier community for bloggers. We provide a positive, inspiring, supportive community for bloggers to get resources, education, and the tips they need all in one place – plus the opportunity to work with brands they know and love.
Find us on Twitter at @NCBlogNet
Find us on Instagram at @NCBloggerNetwork
Find us on Facebook at @NCBloggerNetwork
About East Coast NC
I'm the co-founder of East Coast NC, your resource for where to go, what to see, and things to do along the East Coast of North Carolina. It's a fun lifestyle brand that spotlights and supports local small businesses.
Find us on Instagram at @TheEastCoastNC
Find us on Twitter at @TheEastCoastNC
Find us on Facebook at @EastCoastNC
Comment Policy
Your comments are moderated and uncensored. In the interest of privacy and safety, I do NOT use the names of my children and ask that you don't either when posting comments on this site. I reserve the right to publish anything you send me via email, including your name, email, and IP address, etc. So, let's keep things civil.
Disclaimer and Disclosure Policy
This website abides by word of mouth marketing standards. I believe in honesty of relationship, opinion, and identity. Official disclosure policy. Many of the names used have been changed to protect the innocent, the accused, and the downright guilty.