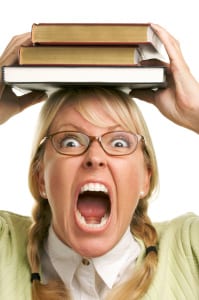 Whether you're an early adopter or you've just started dabbling in social media, there are certain things you need to know to avoid the pitfalls and faux pas.
I've been working with social networks and online communities for 15 years. Here are 50 things I've learned about social media the hard way, so you wouldn't have to.
Social media isn't one size fits all.
Social media ROI exists, but there is no magic elixir.
You don't have to have it all figured out to get started.
You don't have to follow everyone back.
Pick your name wisely, it's your brand.
Be consistent across social networks. (With your name, logos and branding.)
People WILL judge you by your profile picture.
Just because they're called "Friends" on Facebook doesn't mean they're really your friends.
Be yourself. Be as open as you're comfortable with, and be honest all the time.
Be positive. Online as well as off, people would rather surround themselves with positive people.
Everyone has a different comfort level regarding how much they share online. And whatever it is, it's ok.
Don't share blindly, read the articles and check the links. If you're sharing it, it reflects on you.
Don't be a "yes" man. You don't have to agree with everyone.
Have your own opinions but be respectful when sharing them.
Make sure your brand steers clear of controversial topics like sex, religion and politics – unless, of course, those topics are a part of your brand.
If what you're saying can be misinterpreted, it will be.
And what you share can be used against you. Personally and professional and as competitive intel.
Social media is always evolving and you need to be in a state of constant learning. (Even MySpace isn't MySpace anymore.)
Don't create and abandon. Start with one social media presence and build on it.
You don't have to be on every single social network. Pick the ones that make sense for your brand and your customers.
It's not all about you. It's ok to share what you've got going on, but it shouldn't be about you, all the time.
Social media should be a dialogue, not a monologue.
Share what interests you. Doing so will attract others with similar interests.
Ask lots of questions. It's a great way to learn, meet people and build a community.
Respond to everyone that @s, +s or speaks to you directly. Yes, everyone.
Respond as promptly as possible.
Allow for open dialogue and conversations but set boundaries in advance.
Don't remove negative comments.
Listen, even when you hear things you don't want to hear. Make changes when necessary.
Crowdsourcing can be awesome.
Slow and steady wins the race.
Your community expects you to be present. If you're going offline for an extended period, make it known beforehand.
Cement your relationships by keeping in touch as often as possible.
Think beyond text – use multimedia: Photos, video, etc.
Know your audience. Mix it up and create culturally relevant content.
Pick a great blogging platform before you start blogging. Moving your blog is a pain in the #@?!.
Mobile is where it's at and your site better accommodate it.
You don't need to be an expert on SEO, ROI, sCRM, etc. but know enough to hire good people that do.
Have a crisis management plan in place before you have a crisis.
Have a social media policy or social media guidelines for your employees.
Choose a social media monitoring platform. Free or paid, be sure you don't miss a mention of your brand.
Unfriending is much harder than friending.
You are what you tweet, facebook, +1, etc.
You don't have to be perfect but you should own your mistakes.
What you get out of your social networks depends on what you put into them.
Social media isn't free. You're investing your time and that's a valuable commodity.
Did you learn anything about social media the hard way? What's your best social media hard-knock story? What additional advice would you share?  What surprised you the most on this list of 50?