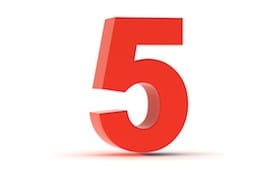 Interested in connecting social media to your business goals? Consider these 5 tips:
1. Understand the social landscape before jumping in. Early listening can help you develop the process required for engaging. This will also help you understand your staffing needs and tools/platforms required. You can set your goals from there.
2. Develop a measurement framework that relates to business objectives. Align with what your Chief Marketing Officer (CMO) is reporting to the CEO, for instance, return on investment (ROI).
3. Put the customer at the center of everything you do. If you think of social media as one of the best ways to bring together the voice of the customer with the voice of your company, then this doesn't seem so unattainable. Putting customers first should be one of your top business goals, and social media can help.
4. Create a playbook, a guideline for your social media front line. This is especially important at the beginning, as your social media responders may just be engaging on a part-time basis. Having predetermined escalation paths and suggested responses can help simplify this process as employees respond to only the highest profile comments and complaints. This ensures your customer service goals are met with social media at the forefront.
5. Companies need content to tell their stories. It's the core of what the outside world sees. 54% of B2B marketers plan to increase their spend in content marketing this year, according to CMI and Marketing Profs. Are you one of them? As you create compelling content, you'll increase page views, clicks, and even close deals.
How are you connecting social media to your business goals? Let us know in the comments below! 
If you've enjoyed this article, share it with a friend and/or subscribe to receive email updates each time a new article is posted.