Having a thriving, socially engaged community takes time and plenty of work, but it doesn't have to be as difficult as you imagined. Here are 3 tips for building your social network that you can begin today –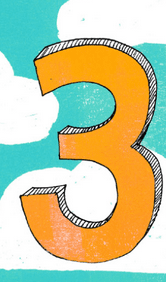 1 – Don't Be Shy
Building your social network online is similar to building it offline. Start by introducing yourself. Anytime you friend, follow or engage with people who may not know you, or know you well, introduce yourself and share some basics like who you are and where you're from.
If you are connecting for business purposes, be clear about that and add what you do. If you are connecting on a personal level add a little about the interests you share. Introducing yourself helps to break the ice and open the door to conversation and conversations are the building blocks of a great community.
Don't forget to ask for introductions, too. As your network grows, there will be people who can help you find the communities you're looking to join and guide people to your budding community as well. For example, if you're planning an event in a new city, you can use your network to help you connect with people in the area. Ask for suggestions on which people you should follow and what blogs you should be reading. Then it's up to you to follow through, reach out and make connections.
2 – Be Polite
Being professional and polite goes a long way, so don't forget your manners. If you want to share content, ask politely. If someone has shared yours, be sure to thank them whenever possible. True, you may not be able to respond to every comment on your blog or Facebook page, but you can take a moment to respond to a few and perhaps make a general statement thanking everyone who took the time to share.
But, don't limit yourself to saying thank you only to people sharing your content. If someone takes the time to share their thoughts with you, then take a moment to show your gratitude. Thank them for it and, if time permits, start a conversation. Stop by their blog and leave a comment on the articles that resonate with you. Share their content when appropriate. In other words, take it a step further and make an effort to take an interest in the people who have taken an interest in you, whenever possible.
3 – Break Away from Cliques
If your social circle online is a large one, there are probably people in it that you don't know as well as others. Maybe even a few you don't know at all. Review your friends/follower lists frequently. Set some time aside each week to manage your following/follower ratio. It's alright to step outside your comfort zone and expand your horizons when it comes to connecting. Not everyone you connect with has to be like-minded. Diversity breeds inspiration.
Be sure you're reaching out to people you haven't connected with yet, rather than just communicating with the same select few. Invite new followers/friends to reach out to you regularly and make it easy for them by sharing the best ways they can connect with you. Do the same for those whom you haven't had chance to communicate with for a while. When you do, you will make your new followers and old friends feel welcome and valued.
What are some of your favorite ways to cultivate community? What tips would you offer to help organizations grow their social networks? Liked this article? Be sure to grab the FREE ebook: Social Media Etiquette – Minding Your Manners on the Social Web and subscribe to this site.