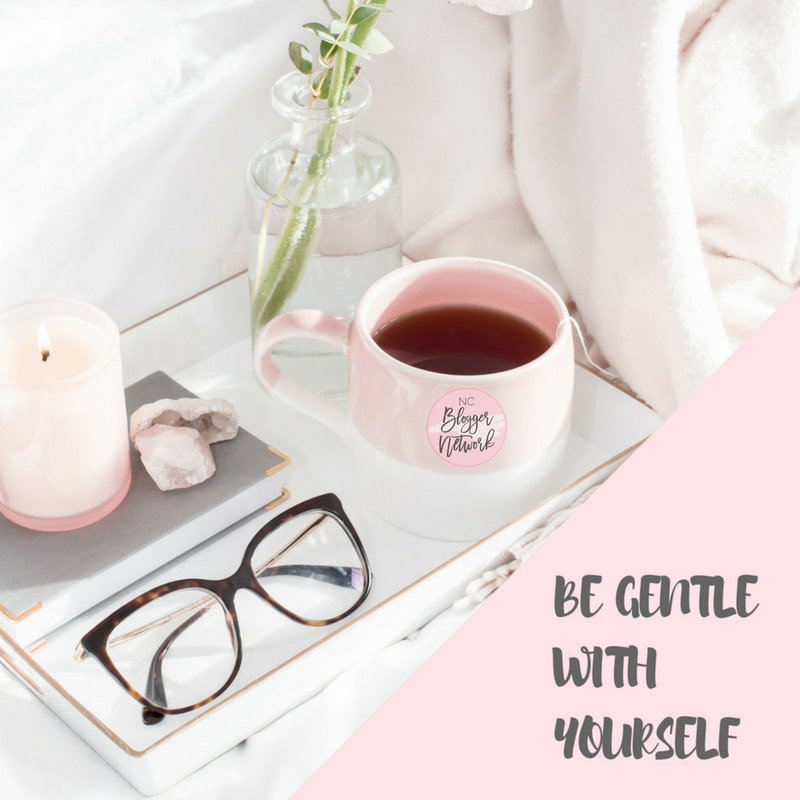 Be Gentle with Yourself
How about a little motivation on a Monday? Who doesn't need that? Today's Motivational Monday quote reminds us to be gentle with ourselves.
Take Care
Sometimes we're so busy taking care of everyone around us, we forget to take care of ourselves. You have to take care of yourself before you can take care of others. Also, don't be so hard on yourself. You're doing a great job. You're doing the best you can with the resources you have. Remember, the things you think about yourself and say about yourself do affect your spirit, so be gentle with yourself, always.
Now it's Your Turn
We'd love to share some of your favorite inspirational or motivational thoughts or quotes with our community. Do you have a favorite? Let us know in the comments!
Motivational Monday
If you liked this Motivational Monday, be sure to check out the rest in our "Motivational Monday" series!
---
About The NC Blogger Network
NC Blogger Network is North Carolina's premier community for bloggers. We bring bloggers together for events, education, networking and paid opportunities working with relevant brands. Join today!