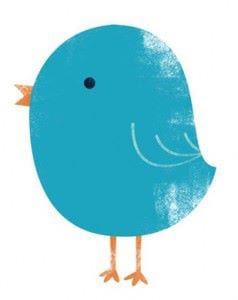 I know you love your Twitter friends and followers, but let's talk about this Follow Friday (#FF) stuff, shall we? Do you wish those #FF tweets had some context around them? Why should I follow these 10 people? Does it make you a little crazy or do you love #FF? Do you find #FF, fantastic and fun or phenomenally frustrating?
Don't worry, I'm not going to tell you to stop using the #FF hashtag or to stop recommending great people, I'd just like to offer you an interesting alternative that would (1) drive traffic to your blog, (2) provide you with weekly content, (3) allow you to continue to recommend great people and organizations to follow and (4) potentially increase your search engine optimization (SEO).
How Does it Work? 
Twitter's limited to 140 characters, that's what makes it so simple. It also makes it a challenge to include context around every #FF and if you did, you'd spend a good chunk of your day trying to tweet out your favorite follows and bogging down your Twitter stream. Instead, think about who you want to recommend and limit your list to 5 or 10 suggestions. Then, turn that list into a blog post that explains why your community should follow your recommendations. You can include links directly to their Twitter profiles and even screenshots, if you're feeling really ambitious.
A Never-Ending Supply of Content and Reference Material
If you've ever been stumped for content, that shouldn't be an issue for Fridays any more. Provided you follow people you'll want to recommend, the beauty of this approach is that you'll have a #FF blog post once a week. Tag and categorize your #FF posts and you've got great reference material that you can refer back to and a resource that others can use as well.
Follow Friday, Twitter and Beyond
Now let's think about how we can extend the life of your suggestions and your blog posts. Once you've created your Follow Friday post, tweet it (or use a service like dlvr.it) and be sure to share it with the people you've suggested. This will give them an opportunity to reference it, as well as share your post from their website, blogs and social networks, not to mention Twitter, improving traffic to your site.
But don't stop there, create a Twitter list, add an appropriate description that includes a link to your blog series and add each week's new Follow Friday suggestions. As your suggestions grow, so will your Twitter list. You can even break these into lists by categories or themes like music lovers, web developers, etc. You get the idea. Keep the fun going by creating a public circle (or circles) on G+ for your Follow Friday recommendations so that others can connect and follow along, too. It's a great way to grow your social networks while helping others do the same.
Listen, I get that it's easier to just tweet #FF and add a bunch of twitter handles, but it's all about context, creating good content and improving the quality of your social networks, right? Right! Then why not give this a try, and let me know how it works for you. Until next time, stay social!
If you love tips and ideas on how to improve your social media strategy, increase brand awareness and grow your social networks, then this site might be right up your alley. If you enjoyed this article, please subscribe to receive more like this. Tweet us with your thoughts or add them in the comments below!
[I originally wrote this article March 2011, for the Radian6 corporate website]