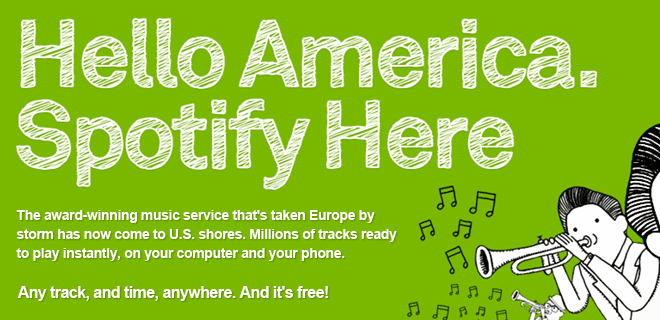 I love me some perks! Klout's done it again. This time, they've hooked me up with a Spotify account.
What's Spotify?
The award-winning music service that's taken Europe by storm has landed on U.S. shores. Their first port of call: Klout HQ. Any track, any time, anywhere. Like any good concert, there are a limited number of early-access Spotify account invitations to share. Get yours now and let the music flow!
Spotify is a digital music, podcast, and video streaming service that gives you access to millions of songs and other content from artists all over the world. Basic functions such as playing music are totally free, but you can also choose to upgrade to Spotify Premium.
Do you have a Spotify account yet? Let me know in the comments below!