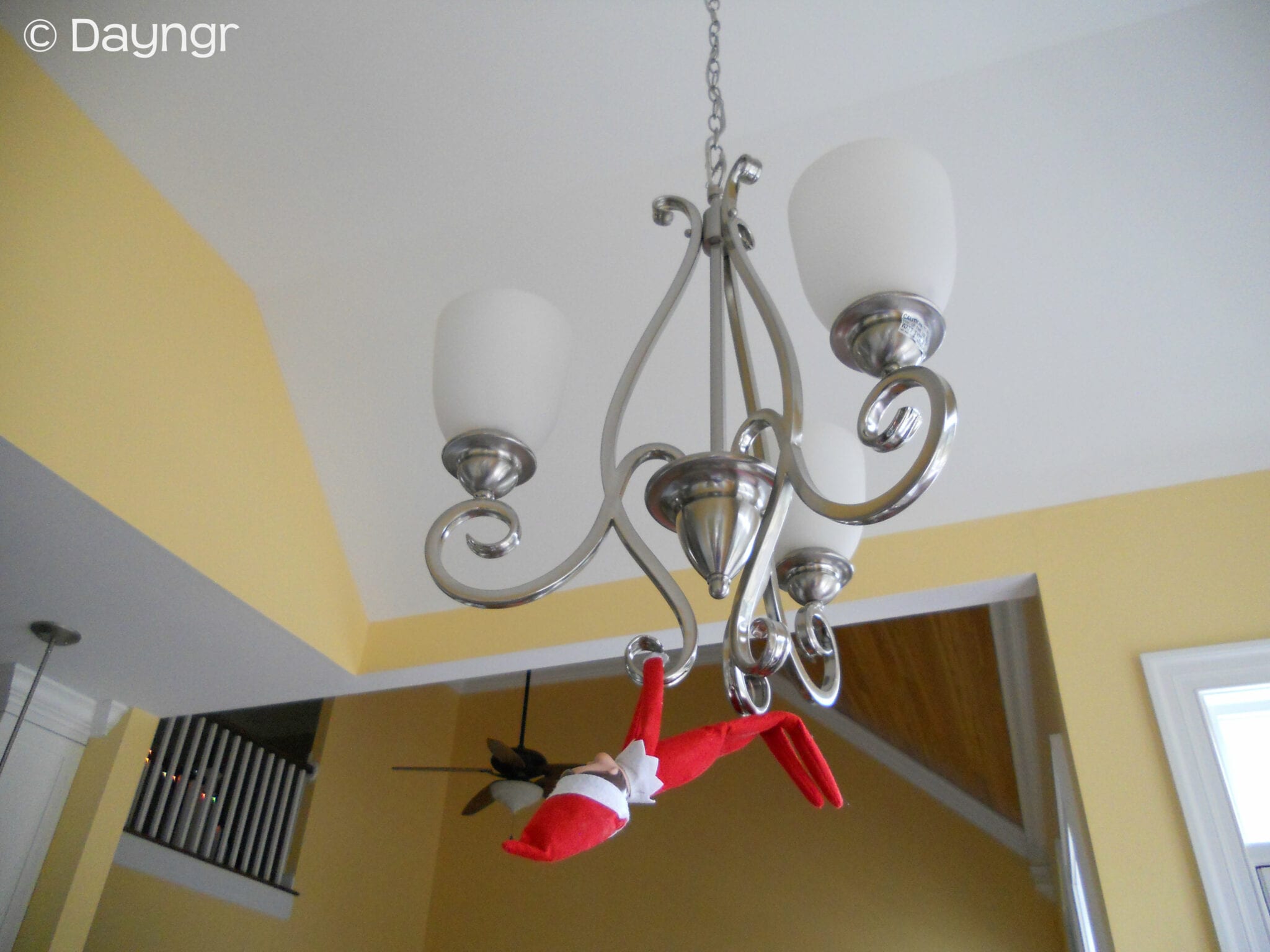 This year we were fortunate enough to get a visit from the Elf on the Shelf. The kids named our Elf, Elvis.
Elvis, is a little trickster. He hid just about everywhere you can imagine, from the Christmas tree to the chandelier. There wasn't a place that was safe from Elvis!
The kids had a wonderful time trying to find out where he was each morning before school. Some days they found him right away and others they had to continue their search after school. That Elvis was quite good at hide and seek.
Though this was our first visit from Elvis, we're looking forward to seeing him each year at Christmastime. We'll be sad to see him go on Christmas Eve. He sure was a fun little elf!
What traditions do you share with your children during the holiday season?